EBSC Debit Cards
An EBSC Debit Card is a great alternative to writing checks. Use your EBSC Debit Card anywhere Visa is accepted -- merchants, hotels, airlines, ATMs, and more. When you use your EBSC Debit Card, the money is deducted directly from your checking account complete with a description of the transaction on your statement. EBSC Debit Cards are faster than paying with cash or writing a check. Your EBSC Debit Card also serves as an ATM card giving you round the clock access to your money.
Contact your local EBSC office
today to apply. 
Quicker, easier, and more convenient than writing checks

Access to your money 24/7 at EBSC ATMs

24/7 fraud monitoring – we continuously watch for unusual and suspicious activity and will alert you about questionable transactions
Apple Pay, Google Pay, and Samsung Pay
Use your smart phone to pay in stores without ever swiping or inserting your Enterprise Bank of SC Visa Debit Card. It's private and secure! A unique Device Account Number is assigned, encrypted and securely stored. So, your actual debit card numbers are never shared with merchants or transmitted with payments. For added security on compatible smart phones, enable the fingerprint/Touch ID or Face ID security feature.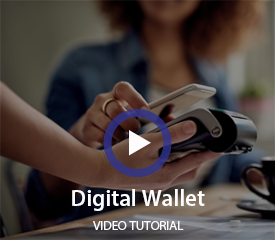 No cards, no checks, no wallet, just your smart phone
Quick, easy, convenient purchases
Secure and private transactions that don't transmit actual debit card numbers to merchants
Look for these icons: 

Card Control & Management Tools
CardHub allows EBSC Debit Card holders to have full control over their EBSC Debit Card(s) through their mobile device(s), making it easy to set alerts and manage finances on the go.
Learn more on our
CardHub page
or log in to EBSC Mobiltit and click 'My Cards' to begin. 
Instant Issue Cards
New and replacement instant issue debit cards are now available at all EBSC locations. Walk out of you local EBSC office with a new or replacement working debit card today. These fully functional temporary debit cards can be used immediately while waiting on a personalized permanent card to arrive in the mail.
Contact your local EBSC office
today.
Activation & Setting a PIN
EBSC Debit Cards can be activated, an initial PIN can be set, and/or a PIN can be reset anytime by calling EBSC Card Self-Service at 1-800-992-3808 .
Lost or Stolen Cards
In the event your Check Card is lost or stolen, call the EBSC Ehrhardt Office, 803-267-3191 during normal business hours. After normal business hours call 1-800-554-8969. Please only call this number after normal business hours.